By the numbers: Commitments and decommitments in the Mark Stoops era
Few would doubt Mark Stoops' ability to land quality recruits. His recruiting classes have been ranked higher than any others in the program's history, at least in the Rivals.com era.
Landing a commitment is one thing. Seeing that player's commitment through 'til Signing Day when he puts pen to paper and seals the deal is another thing. Then begins the task of development, and part of development is simply helping to make sure players stay eligible, happy and in the program.
Total commitments in the Mark Stoops era
Since Mark Stoops was hired following the 2012 season Kentucky's coaching staff has landed 125 total verbal scholarship commitments, according to Cats Illustrated's tally.
Of course, Kentucky doesn't have 125 scholarship roster spots. Nor does any other college football program, in accordance with NCAA rules. The 125 number accounts for players who committed, signed and remain with the Wildcats even 'til now.
But the number also includes players who decommitted, those who failed to qualify academically and those the coaching staff might have made a decision to part ways with.
The number is inexact because it's almost impossible to account for cases such as those like Tyre Brady's, the 2015 receiver who believed he was committed to Kentucky, but in reality was holding onto a spot that was probably contingent on his academic success.
Alvonte Bell is not counted twice, because he committed to Joker Phillips rather than Mark Stoops as a Class of 2013 high school prospect. He is only counted as a junior college transfer.
The number includes Brian Cole, a transfer who is detouring to East Mississippi, and who Kentucky will have to continue to recruit. It does not include Chris and Demitrious Davis, the twins who transferred to Kentucky from Pittsburgh a couple of years back, because according to Cats Illustrated's understanding they were not on scholarship. The same is true of former Cincinnati quarterback and UK transfer Luke Wright.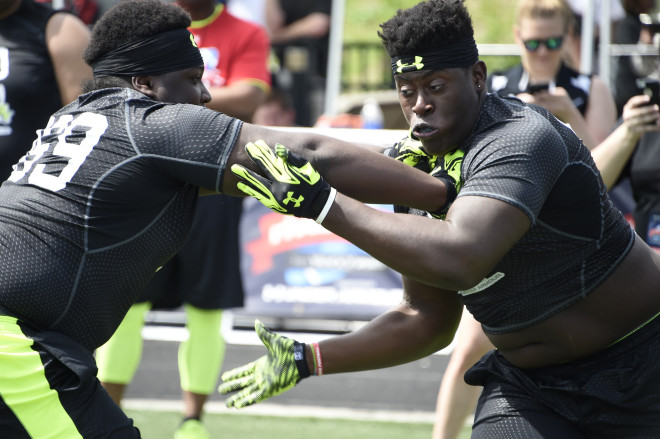 Total decommitments in the Mark Stoops era
Because of the number of decommitments in Kentucky's Class of 2015, as well as the recent string of decommitments, there's a portion of the football fan base that gives a collective eye roll when a player commits -- particularly early.
So here are the numbers.
By Cats Illustrated's tally, of those 125 high school players who have decommitted from an earlier verbal agreement to play football on scholarship at Kentucky under Mark Stoops, 20 have decommitted.
That number is unofficial and may not account for everything in reality, but it's at least a good starting point that's in the ballpark if not exact.
Kentucky parted ways with some of the Joker Phillips'-era commitments in the Class of 2013, but Mark Stoops' staff didn't lose a commitment until offensive tackle Derrick Kelly (Class of 2014) reopened his recruitment.
During the 2015 recruiting cycle Kentucky's staff lost 10 verbal commitments to other schools.
Last year, during the efforts to recruit the high school Class of 2016, Kentucky lost commitments from running back Quinton Baker and defensive tackle Kobe Smith.
And this year, although the class is still very much a work in progress and some of the players here are still being targeted, Kentucky has lost six commitments from the Class of 2017: Quarterback Mac Jones, running back Mike Warren, tight end Charles Reeves, defensive linemen James Hudson and Demarco Artis and athlete Russ Yeast.
Class of 2018 athlete Jermaine Eskridge committed to Kentucky very early but decommitted long ago.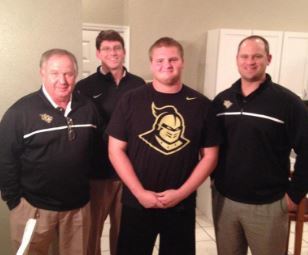 Other categories
Some players don't fall into the category of commitments who signed or commitments who reopened the process of their own volition.
Offensive linemen Luke Hiers and Larry Wells were Class of 2015 offensive linemen who were once committed to Kentucky, but were players the staff parted ways with. Unseemly though it seems, this happens at nearly every program in the nation, and possibly every school from reasons ranging from athletic to academic and character.
That year defensive tackle Javon Provitt and wide receiver Therrell Gosier had also been committed to play for Kentucky. But as was the case with 2015 offensive tackle commit Levon Livingston, they never qualified academically and thus never made it to Kentucky.
Running the numbers 16-percent of those once committed to Kentucky have gone on to decommit and not sign with Kentucky. A much smaller share amounted to attrition and did not enroll.
Whatever the momentum in a given week or month, it's worth remembering that the vast majority of verbal commitments have followed through and at least signed their letters of intent.