Post-spring review: Running backs
Boom Williams, running back, junior
Stock holding. Williams went through the spring without contact as he was still recovering from offseason elbow surgery. The junior was still able to do non-contact drills and the time away from the practice field helped him learn Eddie Gran's new offense.
Williams rushed for 855 yards and scored six touchdowns last season. He's still Kentucky's best offensive player and the best playmaker the offense has had since Randall Cobb. While he didn't participate in the spring, there's no reason to think he won't be the No. 1 back—if healthy—when the opener rolls around.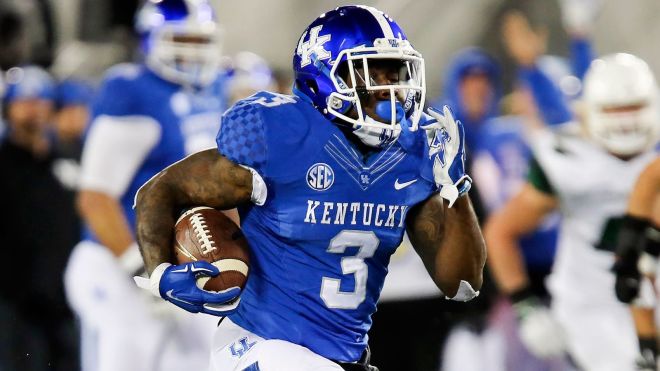 Jojo Kemp, running back, senior
Stock holding. Kemp had to fight through some nagging injuries in the spring but was still able to put together a solid spring game. The Florida native will likely run between the tackles more this season and has proven to be a capable back in his three years in Lexington.
Much like the 2015 season, Kemp is likely to be the No.2 back on the depth chart and will get a bulk of the carries when Williams isn't in the game. Competition is stiff for the No. 2 spot, but Kemp's experience and toughness will make it hard for the other backs to overtake him.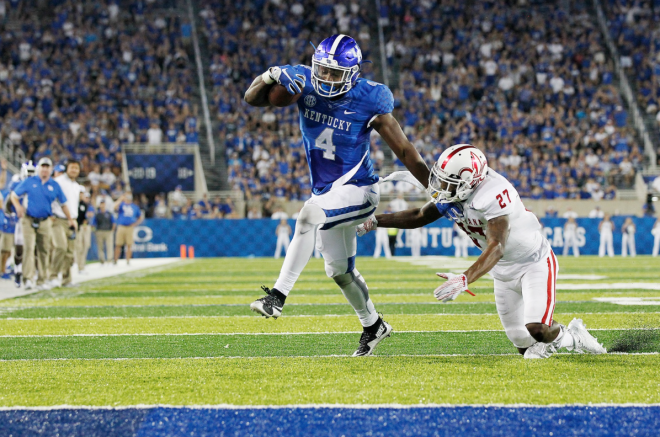 Mikel Horton, running back, junior
Stock holding. Horton has shown at times in his career that he can be an every down back. The junior rushed for a career-high 109 yards on 14 carries against Tennessee last season and has totaled 624 yards and five touchdowns in his career.
While he did have a career game against Tennessee in 2015, his season as a whole was less impressive. Horton carried the ball 23 more times in his sophomore season but only had 12 more total yards from his freshman season. After averaging 5.2 yards per carry as a freshman his YPC dropped to 3.9 as a sophomore. A variety of reasons likely come into play as to why that happened (new offensive coordinator, struggling offensive line, misreads on runs, etc.), but Horton has slimmed back down to the 225-230 pound range and added more muscle which should help him over the course of the season.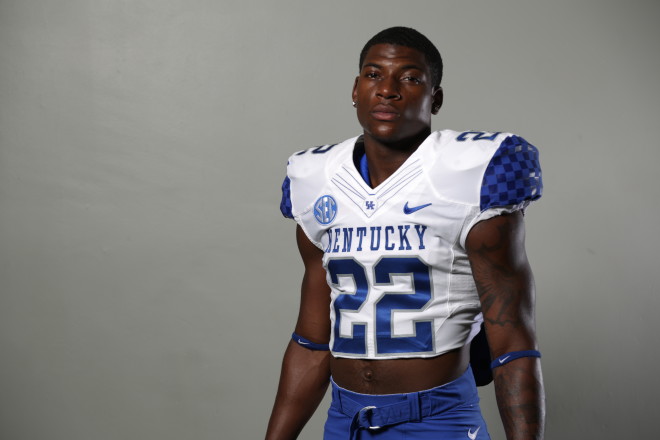 Sihiem King, running back, sophomore
Stock up. Most of the running backs held steady in the spring, but King saw his stock soar after an impressive spring game. King was running against the first team offense for most of the day and finished with 95 yards on 11 carries. He showed shiftiness and lots of speed during the game and made his case as to why he could get more carries this season.
The Georgia native mostly returned kicks last year but had success in his limited opportunities running the ball. He finished his freshman season with 11 carries for 127 yards and one touchdown. Competition at running back is stiff and he may not see a larger role until his junior season, but King is the closest back to Boom Williams in terms of explosiveness. King will certainly get opportunities this fall and could play his way into a larger role in the offense.
You can follow Cats Illustrated reporter Derek Terry on Twitter @DTerryRivals.